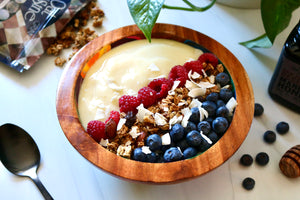 Real Artisanal Goodness
Oat Cuisine started in 1983 - after checking out the local granola scene and finding there was a serious need for seriously good granola. We make our gourmet granolas in the San Francisco Bay Area the way we've always made our granola -- in small batches with organic oats, flavors that will keep you coming back for more, and a lot of love from our kitchen to yours.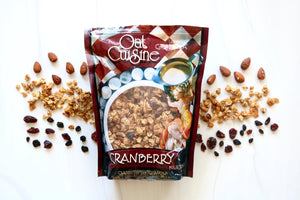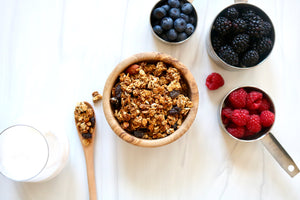 Empowering You & Our Community
Each serving of our granola contains a good source of protein & fiber, and Oat Cuisine is committed to empowering our community by providing living wage employment, paid benefits and partnering with minority and women-owned suppliers in our granola blends. We're serving up gourmet goodness in every bite!